astro by Kosmos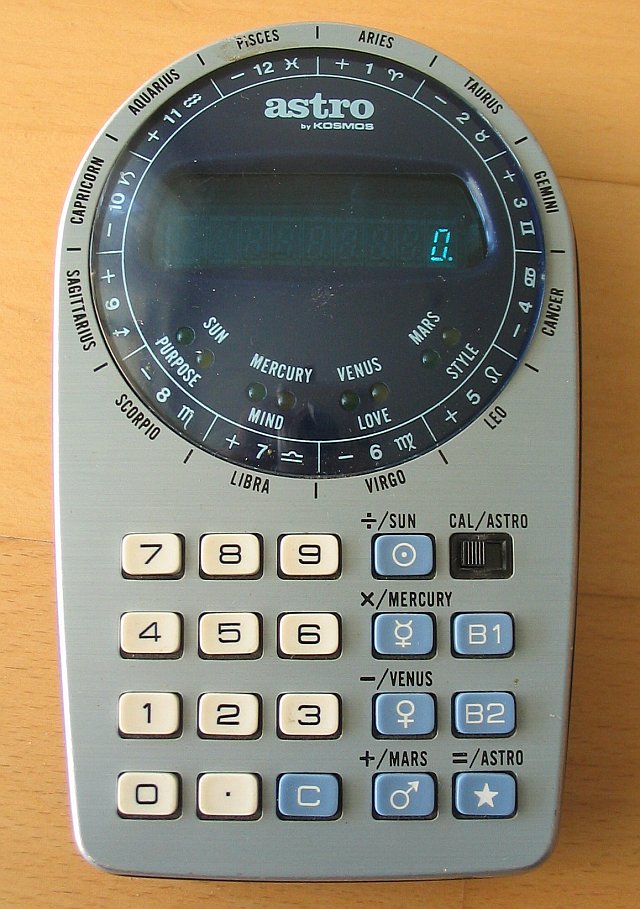 astro by Kosmos
Description
1979 the miniaturisation of pocket calculators was so far advanced, that it was possible to integrate even an astrological minicomputer into a small pocket calculator. This astrological computer was able to calculate the properties of your zodiac sign by your birth date and compare it with those data of other persons.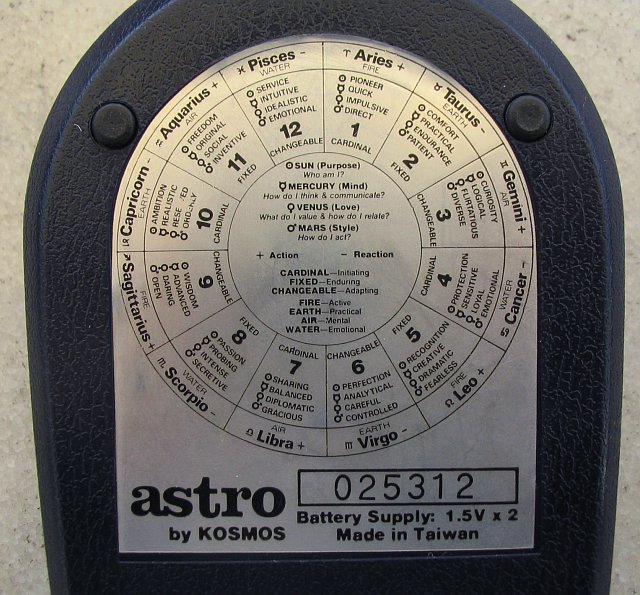 manual on the back side
Visually, the Kosmos astro looks much like an ordinary pocket calculator, only eight LEDs (in pairs of yellow and green) indicate the additional feature.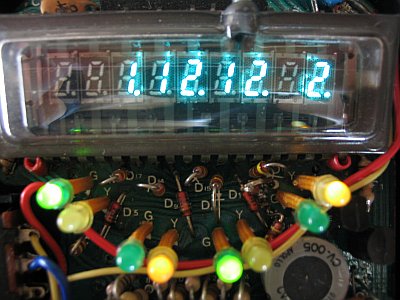 Display
Inside, you find besides the familiar components such as CPU, display, resistors for the VFD and a high voltage coil some other discrete elements like transistors, diodes and resistors, which were no longer ususal that time, but had to be used for driving the eight "astrological" LEDs.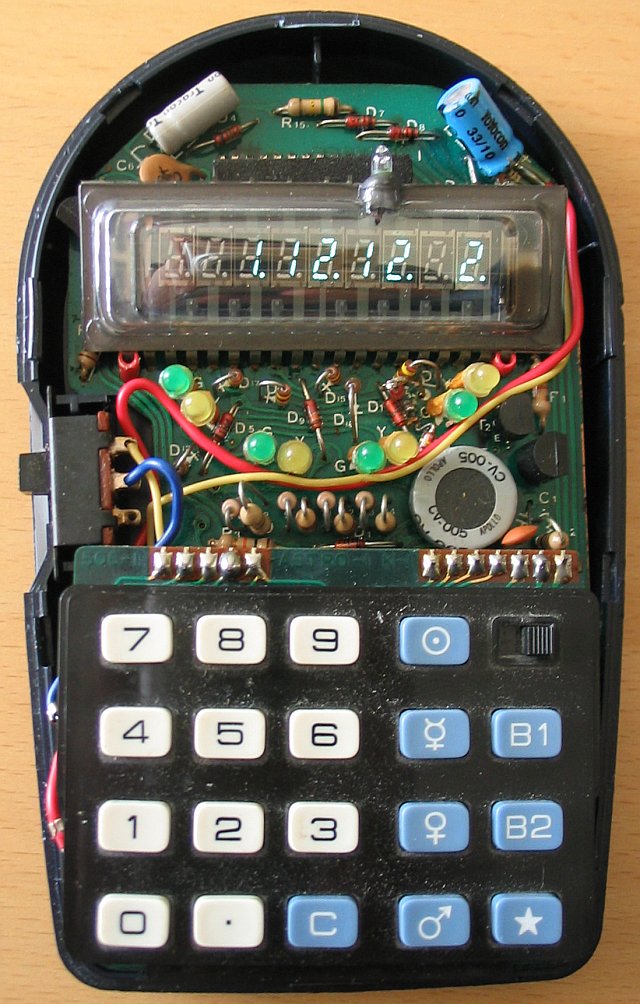 inside
The calculating power is standard, only the four basic types of calculations are possible; a division by zero simply returns zero instead of an error. There's no memory and no constants function; overflow errors are indicated by an "E" on the ninth position.

Technical data
Manufacturer
Kosmos
Model
astro
Year
1979
CPU
TMS 1470
Display
8+1 digit VFD + 8 LED
Number of keys
19
Functions
+-*/ astro
Entry logic (classification)
ALG (BGAA)
1 + 0.000 =
0. (the correct value would be 1.)
0 / 0 =
0. (should have produced an error)
Power supply
2xAA
Size
12 x 7,3 x 2,6cm
Serial Number
025312
Condition
A-B
Factsheet
---