Peseux 80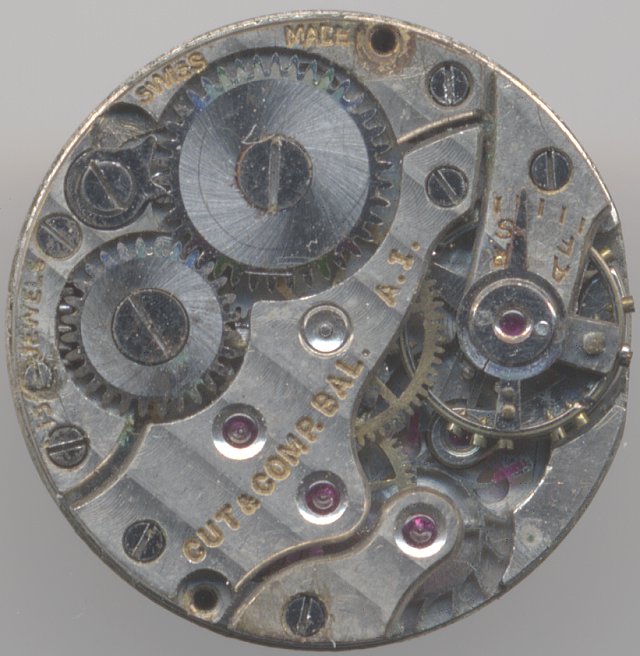 Peseux 80
Description
An old, 15 jewels pallet lever movement with compensating balance.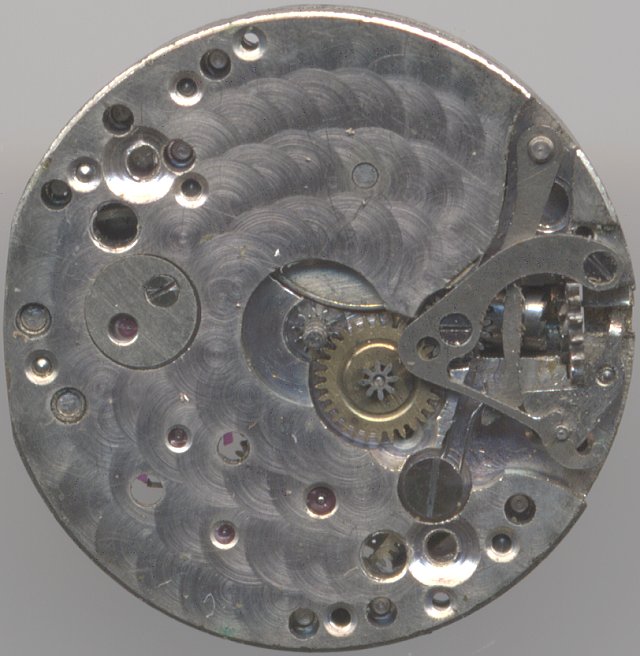 dial side view

Technical data
Manufacturer
Peseux
Caliber
80
Number of jewels
15
Escapement
Anchor with pallets
Balance
Shock protection(s)
none
Balance cock direction
clockwise
Hairspring stud
fixed
Regulator type
Long regulator arm
Movement construction
Fork
Escapement wheel
Fourth wheel, Third wheel, Center wheel
Mainspring barrel
Construction type
solid construction
Bridge shape
Giraffe, neck up, 3 gears
Winding mechanism
yoke
Setting lever spring
3 holes
Features
h,m,ss
Functions
second
Beats per hour
18000
Size
73/4'''
Image in Flume Werksucher
K1 21
Factsheet
This movement was identified by "Badener" of the german
UhrForum
. Thank you very much!