Venus 55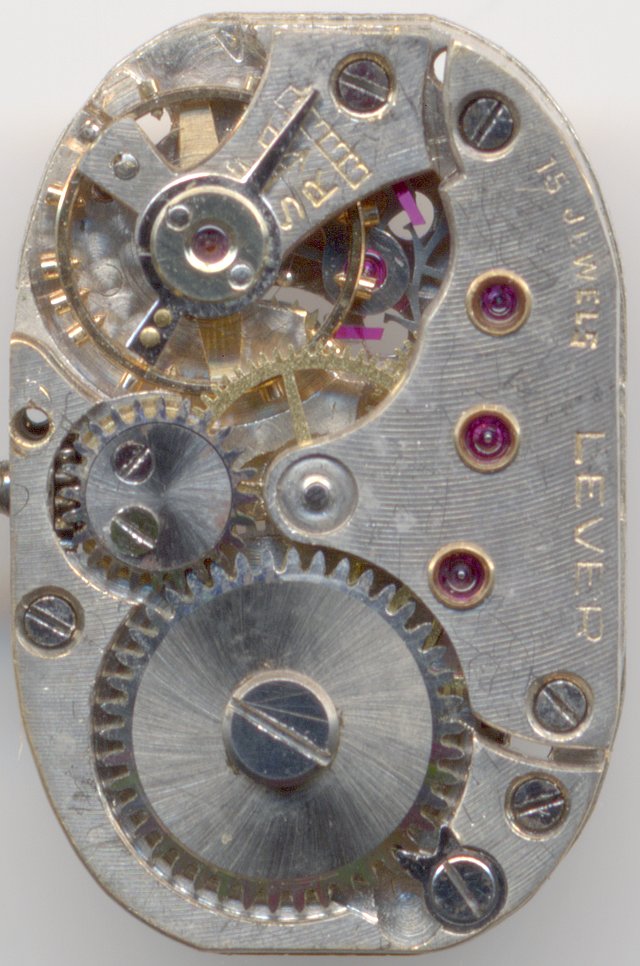 Venus 55
Description
The Venus 55 is a typical
form movement
, which was used in the 1940ies in ladies' watches. It impresses by its quality which is far above standard.
The regulating organ is a golden toned screw balace. The hairspring connected to it can be well regulated in its effective length by a long regulator arm with scale.
The escapement is a pallet lever, which controls a conventionally constructed movement. The speciality of the gears is, that three of them are beared on the movement side in chatons, of which the jewels have got an oil reservoir.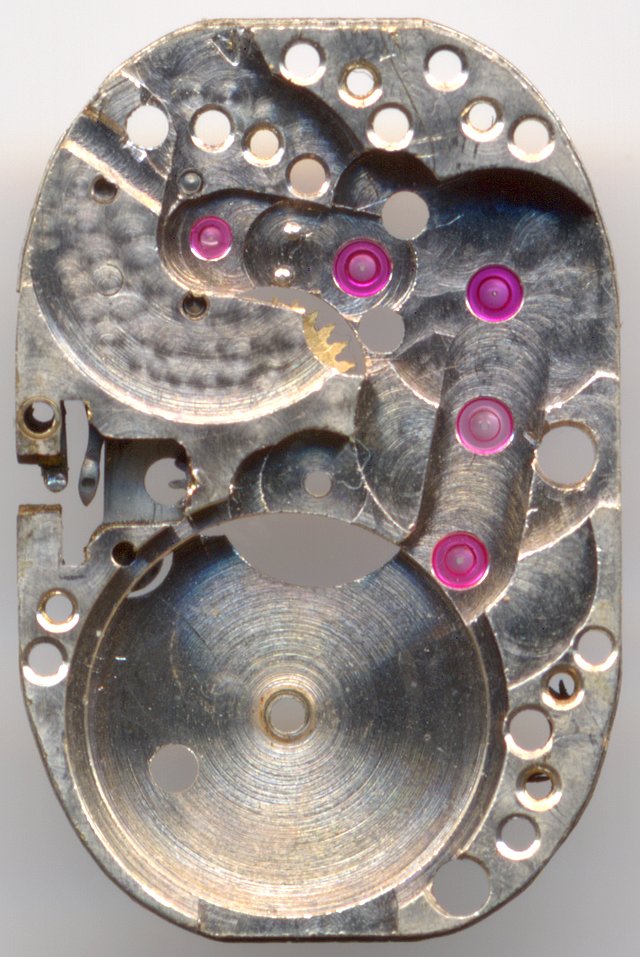 main plate
Another visual highlight is the perlage decoration below the balance.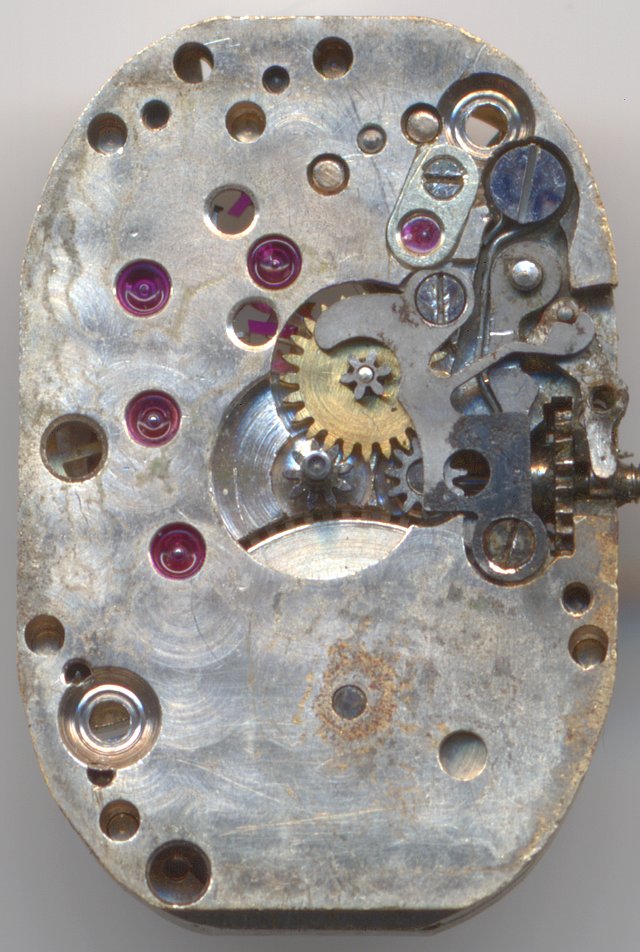 dial side view
On the dial side, there are also jewel bearings with oil reservoirs, which is visual appealing, too.
Of course, this movement has got a yoke winding system, and here, the setting lever spring has got a very unique shape.

Technical data
Manufacturer
Venus
Caliber
55
Number of jewels
15
Escapement
Anchor with pallets
Balance
Nickel screw balance
Shock protection(s)
none
Balance cock direction
counterclockwise
Hairspring stud
fixed
Regulator type
Long regulator arm
Movement construction
Fork
Escapement wheel, Fourth wheel, Third wheel, Center wheel
Mainspring barrel
Construction type
solid construction
Bridge shape
Skate fat, sharp at right front, 4 gears
Winding mechanism
yoke
Setting lever spring
2 holes
Functions
Hour, minute
Beats per hour
18000
Size
51/4 x 81/2''' (measured: 12,8 x 19,4 mm)
Image in Flume Werksucher
1947 117
Factsheet
Usage gallery
This movement was identified by a member of the german
UhrForum
, Holger 57. Thanks a lot!