Mira Automatic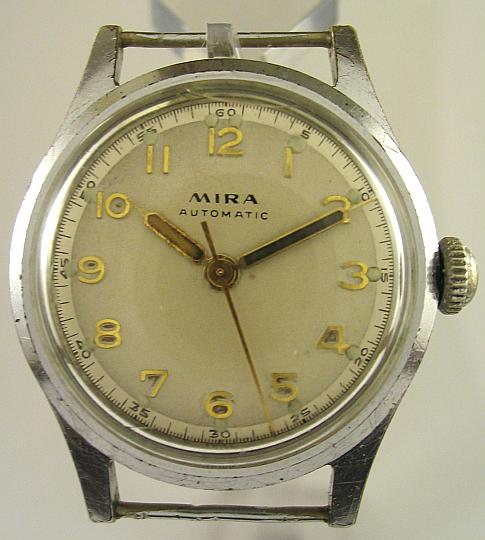 MIRA automatic

This MIRA Automatic from the (estimated) late 40ier looks unspectacular on first sight. On watch markets and auctions, hardly anybody would buy it, only because it doesn't carry a "good" name and nobody knows, what's inside.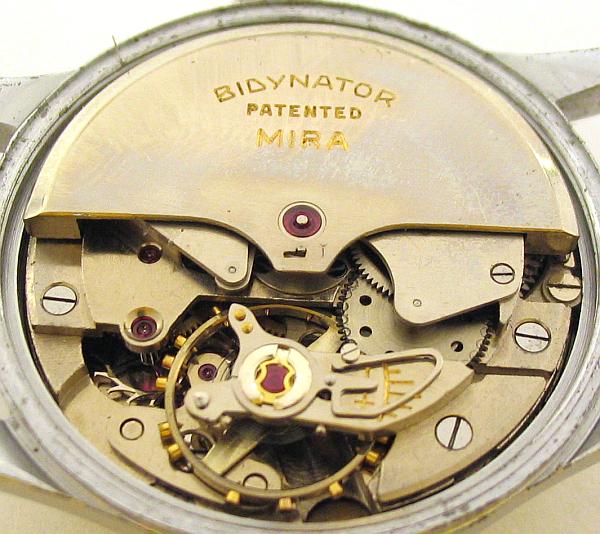 Felsa Bidynator

But when yop open the back (which carries a lead-sealing to ensure water resistance), you get a beautiful view: A Felsa Bidynator caliber, probably from the second series (cal. 690), which doesn't carry a number. This movement was the first one, where the rotor works in both directions, and so quicky created enough power reserve. This movement was the precessor of all modern automatic movements, as we knowm them today.
The best is still to come: This movement is equipped with a swan-neck regulator. A detail, which is only found in (expensive) chronometers. What that MIRA isn't a chronometer, I don't know.
And to top this story - this watch just cost me ~$4 (4 Euro) (and about ten years of waiting for such a gem).

And no, this watch is definitely not for sale. Not for any reasonable amount of money!